Engage For Change Communications

For 'Neon'
Engage for Change are a management consultancy specialising in leader and employee engagement – ensuring employees work together effectively and drive performance throughout the organisation.
In need of a clear and engaging way of expressing their offer, they asked Neon for help with both their brand messaging and visual language. The core proposition was refined and then I came up with a new design and illustration style to help bring management problems and solutions to life with wit and warmth. Read More…
The use of simple black and white graphic stick people allowed tricky concepts to be brought to life in a way that was engaging and quick to grasp.
When combined across the suite of communications including PowerPoint, Corporate Brochures and even Christmas animations the result was a more engaging Engage for Change.

(Read Less...)
To find out more: hello@susan-robertson.com Share this: Email, LinkedIn, Twitter, Facebook
Project summary
Visual style
Illustration library
Brochure design
PowerPoint design
Animations
---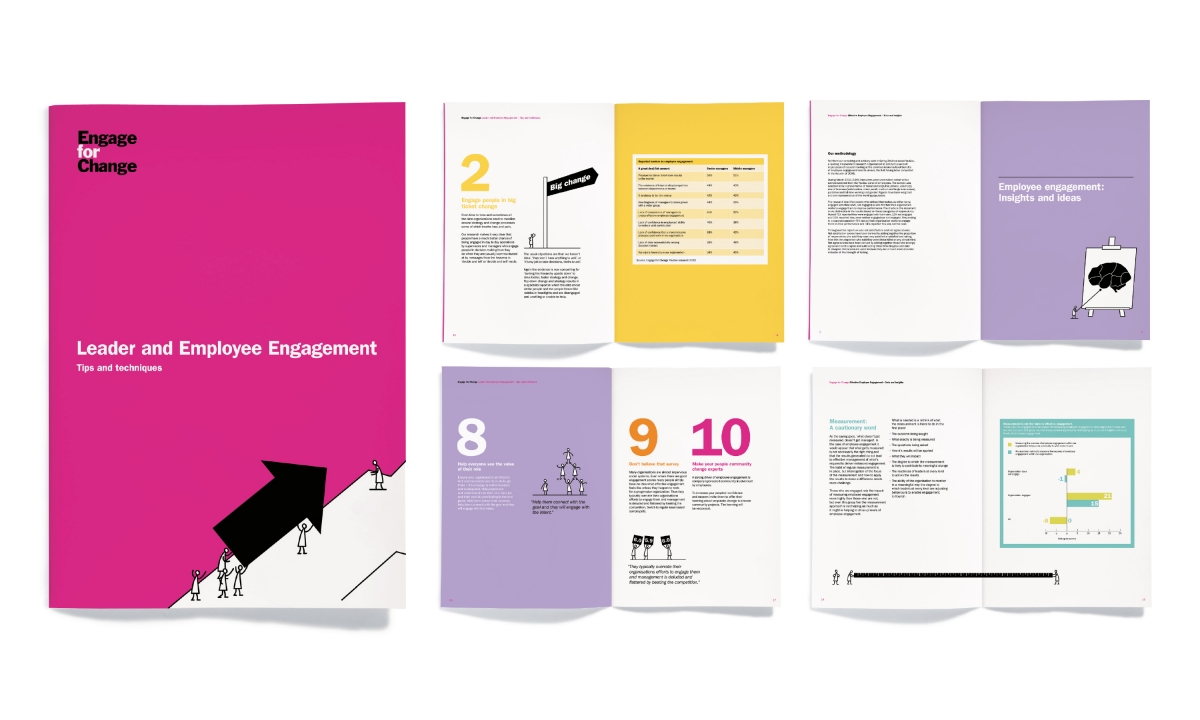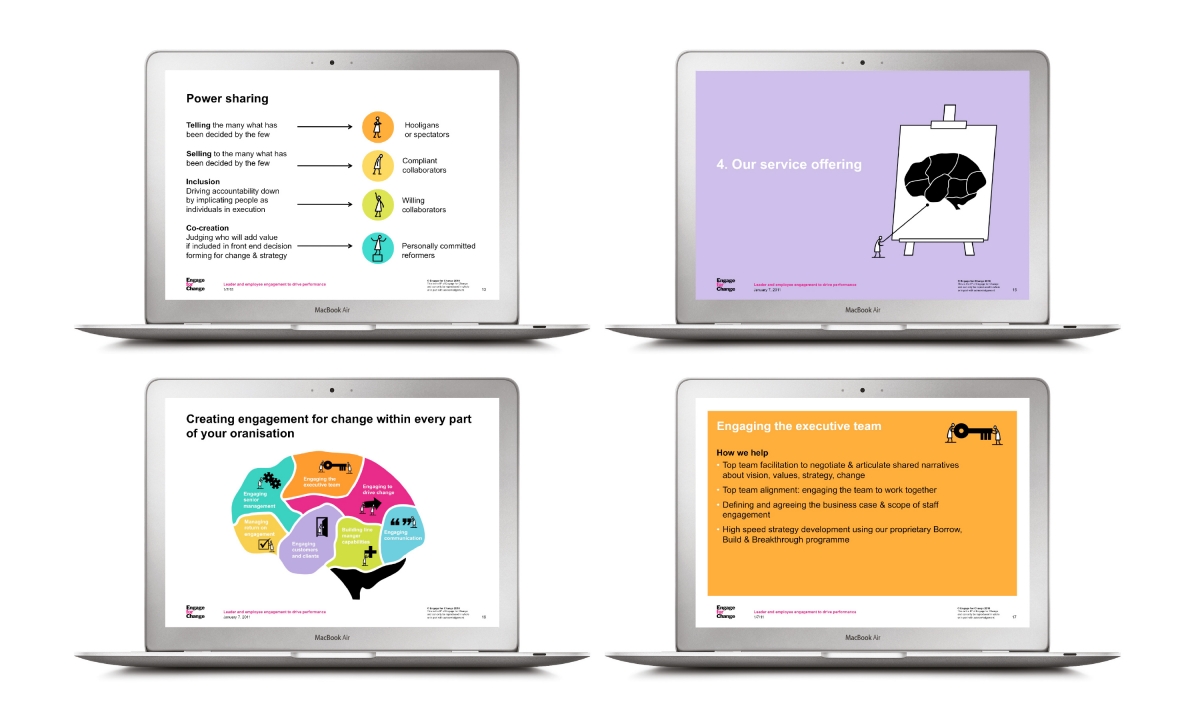 A few of the illustrations created for the illustration library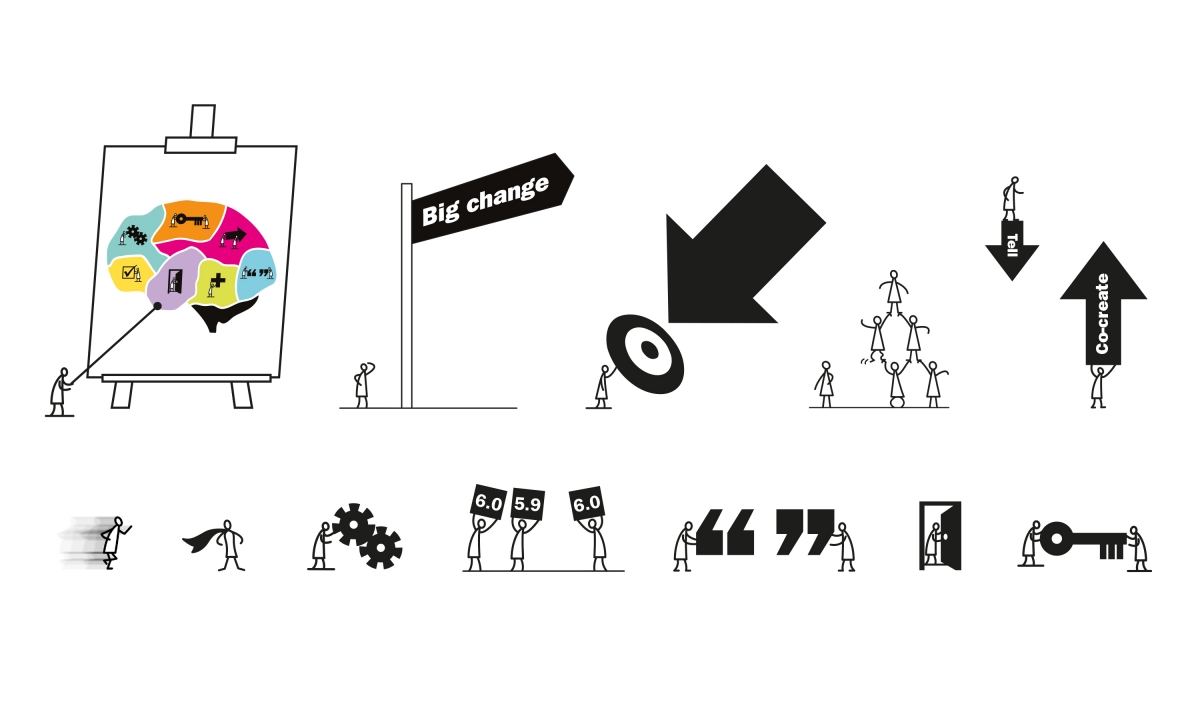 Engage for Change Christmas Animation
Other projects you may find of interest...